Algae Remover
Problem: Unsightly and slippery green algae and moss
Solution: Use our AlgaeRemover for the safe and effective removal of unsightly and slippery algae and moss.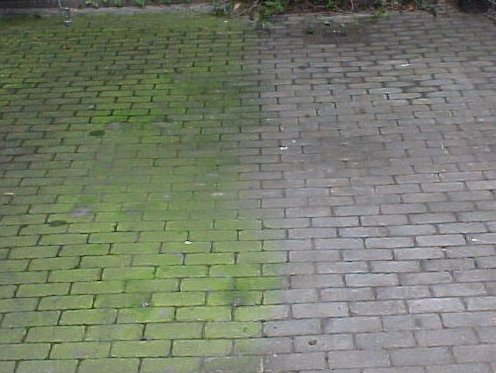 Algae Remover
Suitable for use on timber decking, steps, pathways, tennis courts, all weather pitches, playgrounds, roof tiles and tarmac drives without causing harm to the surface.

Apply with a watering can or knapsack sprayer. In most instances there is no need to pressure clean the surface after treatment.

Algae and Moss Remover is totally biodegradable and environmentally friendly.

Available in a case of 6x1 litre bottles or 1x10 litre drum.